Milagros is a project of Madrona Arts centered on endangered species of North America. We begin with the species that are endangered, threatened, and vulnerable on the US Mexico Border. The 94 species are on the panel below with the border drawn in red. Other endangered species in different regions will be part of the Milagros project as well, but this is our starting point due to the great number of species in these diverse ecologies and the damage to wildlands by the current and projected border fencing and walls.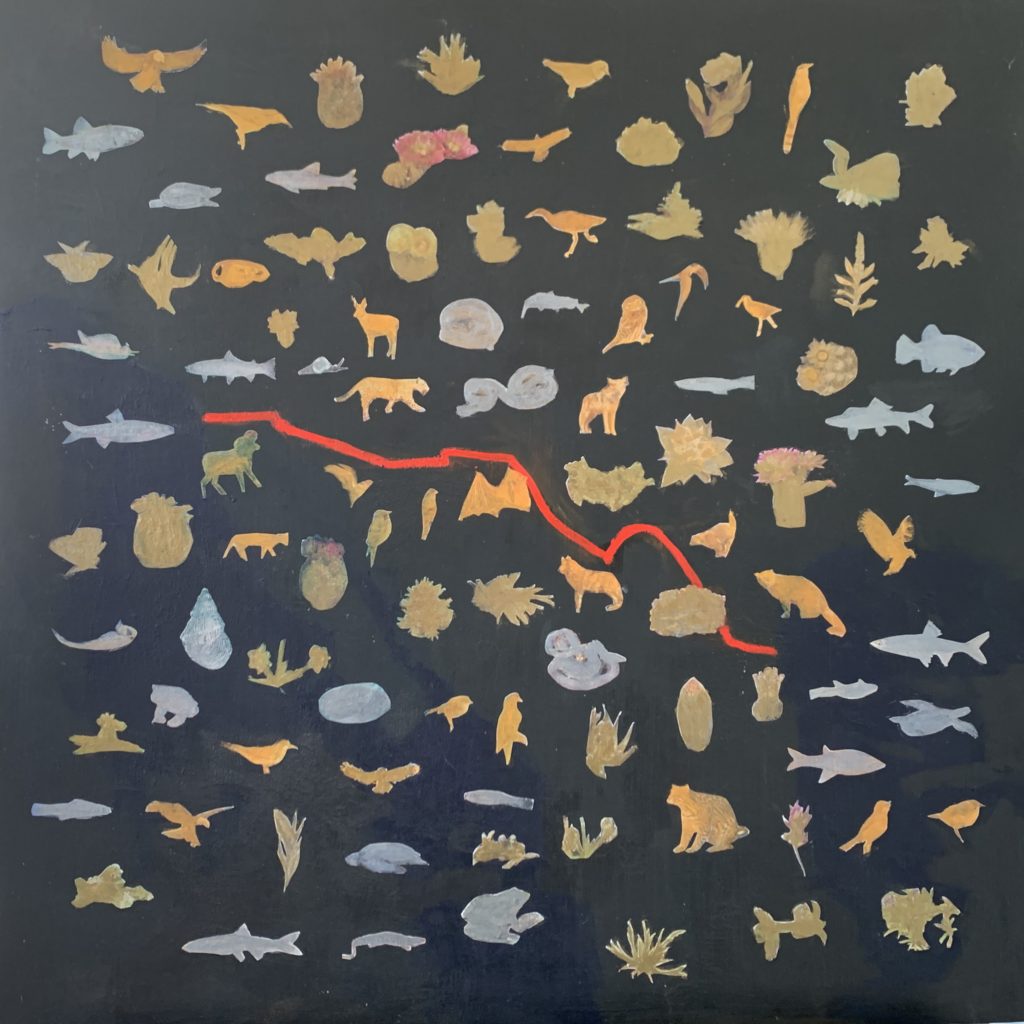 Milagros, translated from Spanish for "miracles," are ex voto images often made of metal and used to reflect a promise or gratitude. They exist all over the world but the most familiar are Mexican folk art. Most Milagros available for sale are about human ailments, relationships, and domestic animals. Missing are the species called wild, although they are from a time before there was a distinction between wild and tame. For the US-Mexico border region, they are the Mexican Wolf, the Jaguar, Ocelot, Pronghorn, and 90 other indigenous species of the border. They are true relatives in the land.
This project was first developed with kids from the Taos Eco Kids Club in New Mexico. We made our Milagros of images printed on paper and glued to a black background, in this case a wooden panel, that represents the earth. We were guided by an article on the endangered species of the border, and looked up each one for background information and images. We pulled images and sized them, printed the images on card stock, cut them out, painted them with metallic paint, and glued them. Over the top we used a matte varnish.
The image above is 24" by 24" and contains all 94 species. Smaller such panels or retablos, a word indicating an altar piece, can be made. The images below are on a 5 x 5" panel.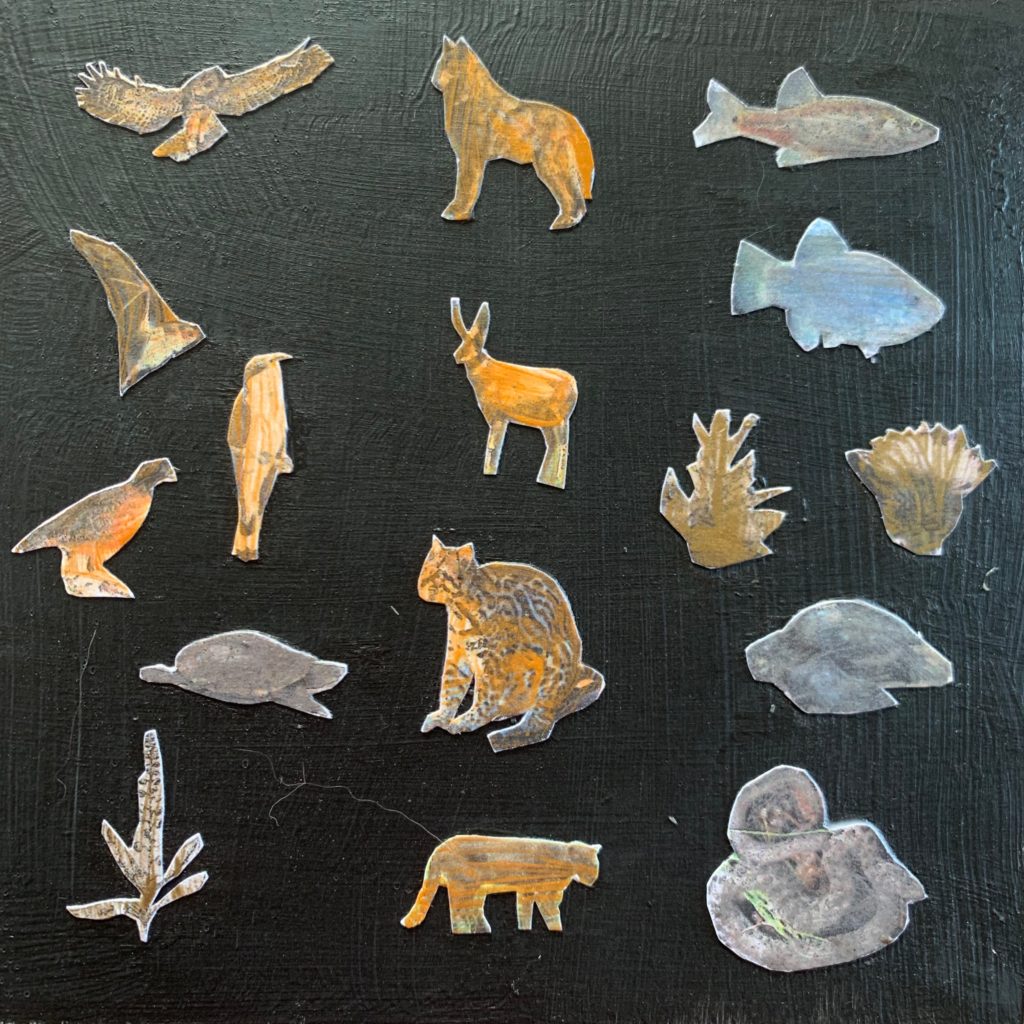 When we create the Milagros on Retablo panels, we recite their names asking that they may be free from harm. We do this because humans and domestic animals take up most of the living biomass of the earth's animals, leaving only 4% for the rest. We vow to change this. We vow to help these living miracles of the land, the endangered species Milagros.
The vow comes from a deeply felt promise to save endangered and threatened species as best we can. The Milagros arranged in a retablo can be secular as well as religious. It is up to you how you see it, but please join us and vow to help them.
You can have your own Milagros project, individual or group. Art and science teachers are already doing this in the same way described here to show solidarity of learning, purpose, and vow. Further information can be obtained by request. An information article and a PDF of the images with information links that we used can be downloaded here. For those who cannot afford materials, we will ask for donors to furnish the resources to you. Please send an email request through this site contact page.
Educational Materials:
Click here to download a copy of A Wall in the Wild, The Disastrous Impacts of Trump's Border Wall on Wildlife.
Download an information document of Endangered Border Species